Chemical cleaning and disinfection of drinking water
Chemical cleaning, also known as disinfection, is suitable for almost any (drinking) water installation. With Rentacs mobile and patented technology, biodegradable hydrogen peroxide is added to the water installation. These CTGB-approved products dissolve legionellae and 99% of the biofilm in all pipes and tapping points.
An extra step during dry cleaning, for example with stubborn dirt, can be air pulsation. By regularly pumping an air bubble from the cleaning technology into the water installation, a turbulent flow is created. This allows dirt, such as sediment and organic material, to flush out of the pipes more effectively.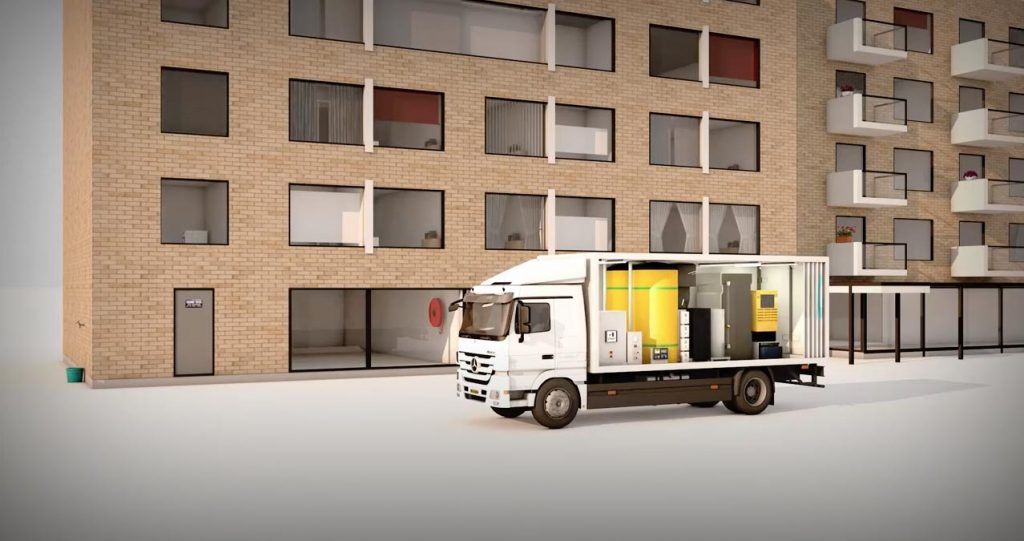 RENTACS Services Thermal cleaning and disinfection of drinking water A fast and effective way to kill large amounts of legionella...